Responsive Compliant Quality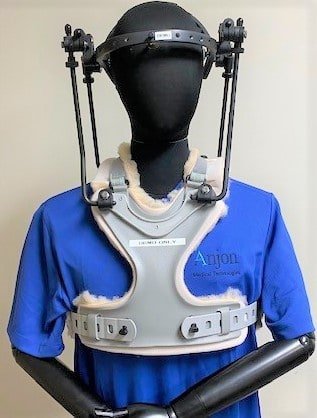 At Anjon we want to become your partner, earn your trust and become an integral part of your supply chain solution.  From product development, prototype, through production requirements, sterilization/packaging, and labeling let Anjon put our resources to work for you.
Our associates have in excess of 275 years of combined experience in medical device manufacturing.
Anjon Holdings was founded in 1988 and is a contract manufacturer of medical implants, components, finished medical devices, design assistance and offers sterilization/packaging/validation services. Initially we manufactured the Bremer Halo Cervical Spine External Fixation System.
We keep in mind the lives of the patients that we help and manage product risk with the patient in mind as if a member of our own families.
Experience driven solutions.
Design for manufacturing.
Manufacturing of medical devices.
Quick turnaround time.
Sterilization/packaging/validation.
Micro molding.
Anjon Medical Technologies is a contract manufacturer that offers our customers a wide variety of services while being able to manage multi-faceted projects from a component to assembly, packaging and labeling.
Our commitment to serving the medical device industry combined with over thirty years of contract manufacturing experience allows us to effectively manufacture to our customer's specifications. The result being added value for our customers through great quality, delivery and service.
Let Anjon demonstrate how we will perform for you in the immediate and long term.